Removing Dead Wood and Branches
Deadwooding is the process of removing dead, dying, diseased or broken branches from the tree in question. Tree branches die and decay naturally, but this can be accelerated by high winds and extreme temperatures and they might fall off of the tree onto property or even the public below. The reasons for deadwooding include:
Reduce the hazard of falling dead branches onto people and property
Reduce the potential of landing on roads and heavily used areas
The safety aspect of this service is the main reason we are called out to deal with dead or diseased branches as we don't want them falling down onto people, houses, garages, greenhouses, sheds etc that are beneath the tree, there can also be an aesthetically pleasing after effect as the tree will be more pretty to look at without any hanging broken branches hanging down which can be an issue as well if you are trying to sell the property the tree is situated on.
---
Testimonials From Some Happy Clients
"We had a large diseased birch tree in our garden in Morningside that we were desperate to remove and a friend recommended Special Branch Scotland to us. Two men showed up at our door and were both charming, professional, and most importantly, on time! This seems to be a rare trait these days.

The tree was removed with obvious skill and experience. They explained in detail what had to be done and how they were going to do it. We had the peace of mind from the very start. Everything was done according to the time frame that was set; they were on time, friendly, professional, and even tidied up after themselves. What more could one ask for?

For anyone who is looking for a tree surgeon, I highly recommend Special Branch Scotland. We are definitely planning to use them again to maintain our other trees."

Jane A
For more please go to our Testimonial Page.
Overall it would be up to the tree surgeon to make an assessment of the deadwood and decide to remove the branches or not depending on the situation and the safety aspects.
Deadwooding Advantages
One of the main reasons is for safety to avoid harm to the public, property and vehicles
The overall look of the tree can be improved by removing unsightly deadwood and diseased branches
Helps with the overall balance of the tree by reducing the weight and thus helping with reducing the wind resistance and in turn reduce further damage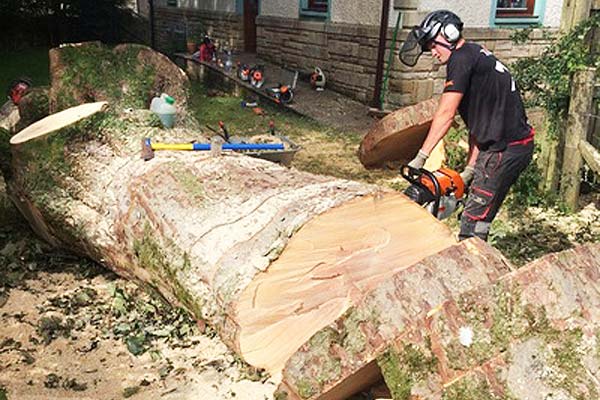 Having a great day in Arrochar slicing up a huge newly felled Sycamore tree with a chainsaw.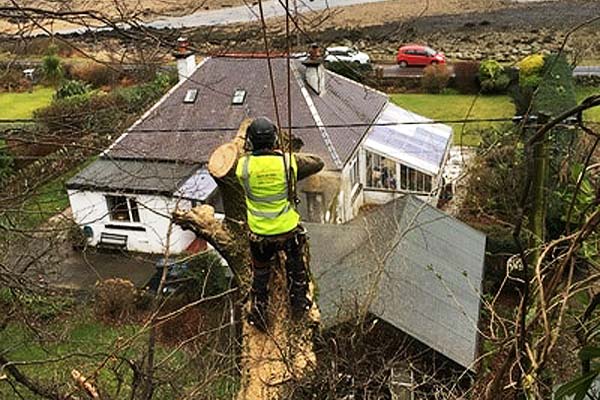 We love being on the road and this project took us to the enchanting island of Arran to do some tree work for a lovely client.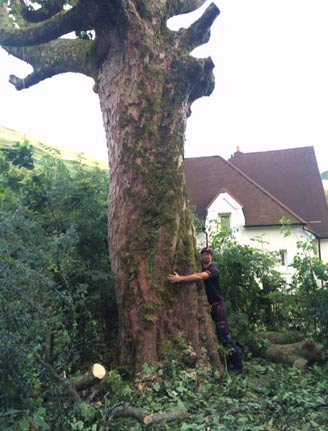 Deadwooding is necessary sometimes for safety reasons. You can rely on our team to get the job done right first time!