Clearing the Lower Branches of the Tree
Crown lifting is the process where the lower branches may be partially removed or completely removed, usually the lower outer sections of the crown to provide the tree with an even branch structure. The trees that need this are mostly of the broad-leaf variety e.g. Oak or Beech Trees.
Large branches near the ground that extend directly from the trunk of the tree should not be removed, this could affect the overall health of the tree itself and crown lifting should be restricted or even avoided completely with older, mature trees. There can be many reasons to lift the crown, but especially important is that it does give more light to areas below the crown.
Overall it does help light get through to the area below the tree and is less harmful than crown reduction when it comes to pruning the tree. The best practice is when lifting the crown it is down slowly and carefully over some years.
With trees that have a large diameter trunk, the crown lifting process of the tree would not be recommended as it could cause decay on the trunk itself. So we would suggest thinning the branches lower down to decrease the overall length of the branches involved, thus slowly the growth rate.
---
Tree Dismantling in Livingston!
A client employed us to dismantle a beech tree because it had died and could cause a potential hazard to the public and the immediate surroundings. Dead limbs or branches can fall off in time especially when there storms or high winds.
Not every dead tree can be climbed making the job that more tricky, so we need to assess the situation each time to formulise the best solution. This time as you can see we where able to climb the tree and dismantle it carefully piece by piece, due to the constraints on the surrounding space a simple tree felling operation could not be done.
This can be one of the unexpected problems that can arise in the day to day life of a Tree Surgeon.
For more on this and our latest news
Testimonials From Some Happy Clients
"Great. Very quick response, informative site visit and the guys doing the work on the day were excellent. Opened up the garden and my neighbour even wanted more done. They also left the garden far cleaner than it was before, branches gone with no clean up. I have already recommended them to friends."

Kieran Dodds, Edinburgh
"First class service - recommended by a friend. I recently moved to a new property and had no idea what to do with a vastly overgrown beach tree. Stevie's advice was spot on and the job was completed swiftly, with minimum disturbance and no mess. Would highly recommend."

Irene Mackenzie, Edinburgh
For more please go to our Testimonial Page.
Tree Maintenance, Pruning and Reduction Services
Trees as they age and grow can often get out of control if it is not maintained properly and then can be a hazard or even dangerous. They can often grow too large and can block out light due to their height or become too imposing in their size.
We at Special Branch Scotland can offer professional maintenance, pruning and tree crown reduction services which is done by experienced, qualified and well trained tree surgeons.
The benefits/reasons for crown lifting:
Removing lower branches from a tree can keep branches away from aspects below e.g. traffic and traffic signs
Buildings are less likely to be interfered with
The lower part of the tree is free of branches
More light is let in and opens up a better view can be seen through the tree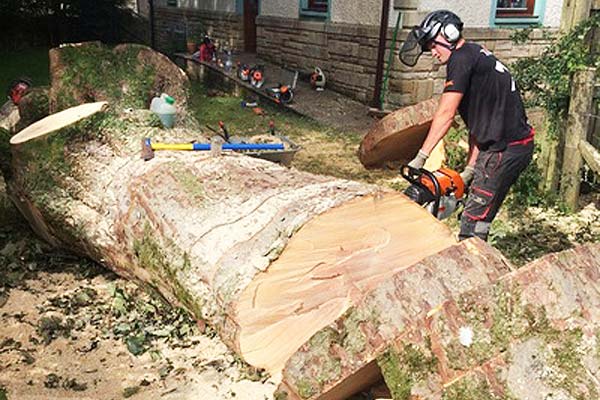 Having a great day in Arrochar slicing up a huge newly felled Sycamore tree with a chainsaw.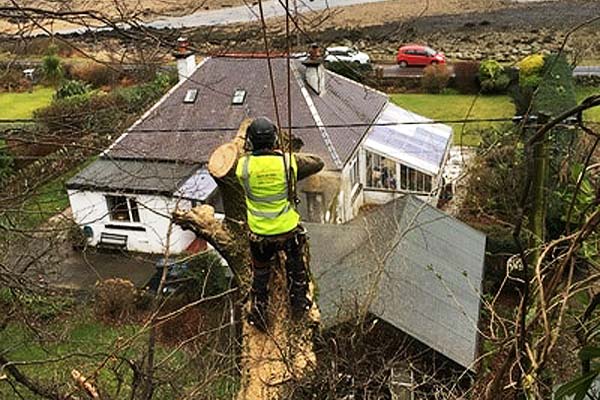 We love being on the road and this project took us to the enchanting island of Arran to do some tree work for a lovely client.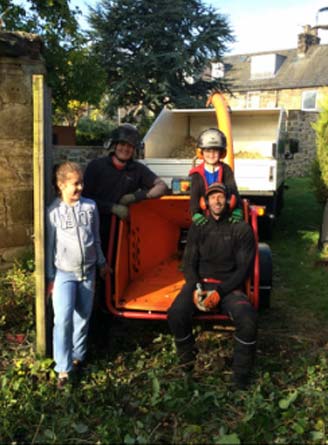 For when you need your tree`s crown lifted then you can rely on our team of Tree Surgeons!