West of Edinburgh Tree Care
Being based in the West of Edinburgh means we can offer our specialist tree services across all Central Scotland, Fife, and The Borders.

Professional Tree Services
When the trees in your garden or business premises are in need of some TLC, then you have come to the right place and it is always recommended that you choose a company that can provide you with a professional service and have the experience to make sure the job is done right, first time. Our tree services company is one of the most experienced in the area and offer a reliable solution that can enhance the look of your landscape.
Why Hire A Tree Company?
A tree company such as ours are made up of a team of experts that specialise in the care and maintenance of all types of trees. We have the necessary knowledge to make sure your trees are in safe hands, and we come with the proper equipment to ensure safety and the best possible service.
Properly taking care of your trees is an investment that can lead to significant returns when you need to sell your property. Not only are they attractive and add value to the property, but they can also bring physical returns. A tree that has been properly cared for will be healthier, and a well-maintained tree will also look a lot better and be safer for people who are nearby.
If a tree is poorly maintained, its health will be affected, and in turn could be a liability. The pruning or removal of a large tree can be quite dangerous as well if it is not done correctly. Tree work should only be performed by a professional tree surgeon who is well-trained and has come with the right equipment and importantly the required knowledge to safely handle any tree issue or removal. If you need any type of tree work, then why not give us a call on 07952 046494, we will welcome your call and could give you a no obligation estimate.
Get in touch to discuss how we might help you.
Call us at 07952 046494 for a free consultation now!
The areas primarily that we cover include: Edinburgh, Broxburn, Musselburgh, Tranent, Haddington, Dunbar, Bathgate, Livingston, Dalkeith, Linlithgow, West, East and Mid Calder, All of Lothian, West Lothian, East Lothian, Midlothian, Scottish Borders and Fife.
---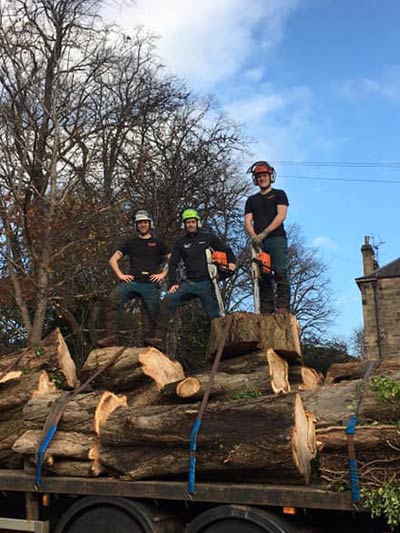 Tree Surgeons who get the job done right!