Expert Hedge Services
Special Branch Scotland offer a range of professional hedgework services.
Call us at 07952 046494 for a free consultation now!
---
Trimming Of Hedges
Hedges that are already established in your garden will require trimming to keep them dense and compact, and the team at Special Branch Scotland can provide a professional Hedge Trimming service for our customers who have hedges that require constant trimming to keep them looking at their best. The hedges are trimmed at different times; new hedges require formative pruning for their first couple of years after planting and the formative pruning is normally carried out in winter or when the spring arrives.
When it comes to maintenance trimming, it should be carried out twice a year for the formal hedges which are very tightly clipped and kept very neat and once a year for informal hedges. Some hedges may require trimming three times in a year if necessary or requested by the client. Normally the best time for maintenance trimming to be carried out between spring and summer. We can give you the correct advice on Hedge Trimming times and how often and for a more detailed information on when to trim your hedges correctly, then please give us a call on 07952 046494 we will welcomne your phone call.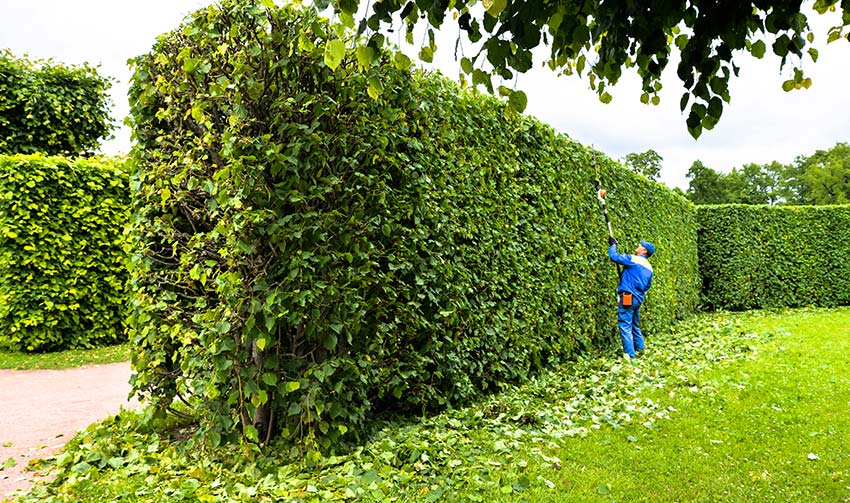 ---
Why Choose Us
We are a professional, fully trained, and well-established tree surgery business who you can trust to make sure your hedges are kept in the best possible condition. We are proud to provide an excellent customer service for our clients and have been given many good reviews which you can read on our testimonial page and all our operators are fully insured. We are also committed to quality, reliability and finishing the job only when the customer is totally satisfied. Also, the work done by our team of professionals is fully guaranteed. The other thing that makes us the best option when it comes to your hedge trimming needs is that the customer service our clients receive will be the best, friendly and we treat all our clients with respect and courtesy.
Hedge Trimming Service
If you need to maintain a neat garden that is free of weeds and one that has well-kept hedges, tireless hours of pruning and clipping from a professional company like us is essential. Since most people do not have the time to trim the hedges themselves, we are here to sort this job out for you and are committed to keeping your hedges trimmed and in a beautiful condition. The trimming is not only important for visual appeal, but also regular trimming is important to train the hedges to grow to their fullest capacity. For you to have a successful and nice-looking outdoor space, the management of hedges in this space is very important. The seasonal changes affect the growth patterns and therefore hiring a company that provide a hedge trimming service is needed throughout the year to maintain your hedges to the maximum.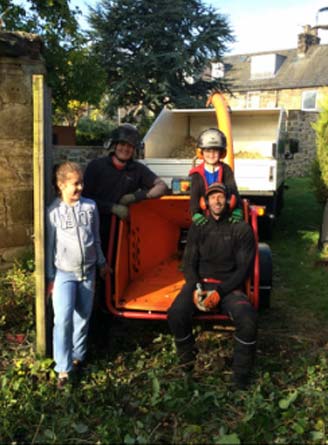 Tree Surgeons who get the job done right!
Hedge Maintenance and Removal Services
Hedges can often grow out of control if it is not maintained properly. They can often grow too large that they can become dangerous due to their height or become too imposing in their size.
Special Branch Scotland can offer a variety of professional maintenance or removal services by our fully qualified staff.
These include but are not limited to:
Hedge removal
Hedge trimming
Hedge lowering
Hedge maintenance
Site clearance