What Some Of Our Clients Ask Us
Here at Special Branch Scotland we like to be open, helpful and transparent as much as possible to our clients and if they have any questions about our services, business or just some general enquiries about the tree industry we are more than happy to answer them.
Below are some questions that have been asked or that we think might be helpful. If you have any other questions needing asked, or a query or just want to say hello then please feel free to contact us.
Below are some ball park costs for tree surgery work.
---
Testimonials From Some Happy Clients
"We had a large diseased birch tree in our garden in Morningside that we were desperate to remove and a friend recommended Special Branch Scotland to us. Two men showed up at our door and were both charming, professional, and most importantly, on time! This seems to be a rare trait these days.

The tree was removed with obvious skill and experience. They explained in detail what had to be done and how they were going to do it. We had the peace of mind from the very start. Everything was done according to the time frame that was set; they were on time, friendly, professional, and even tidied up after themselves. What more could one ask for?

For anyone who is looking for a tree surgeon, I highly recommend Special Branch Scotland. We are definitely planning to use them again to maintain our other trees."

Jane A
For more please go to our Testimonial Page.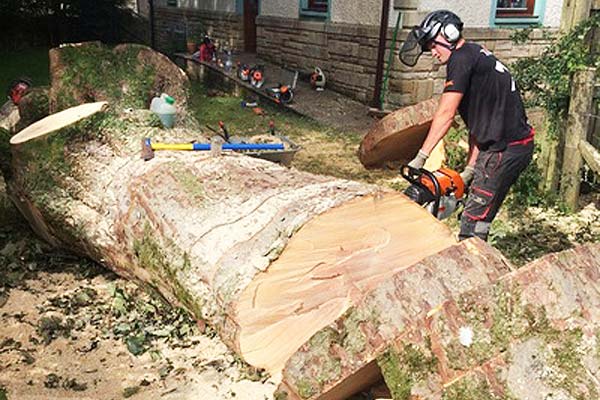 Having a great day in Arrochar slicing up a huge newly felled Sycamore tree with a chainsaw.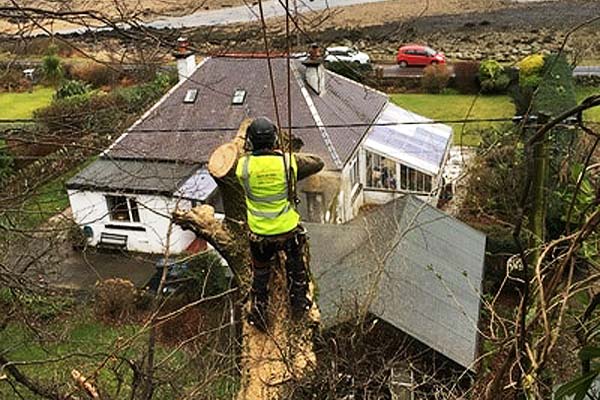 We love being on the road and this project took us to the enchanting island of Arran to do some tree work for a lovely client.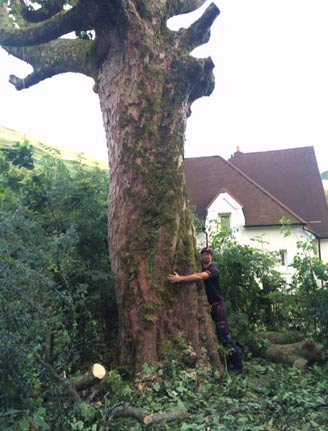 We have been asked many questions about our services over time. You can rely on our team to get the job done right first time!