Hedge Management and Maintenance Professionals
We specialise in all varieties of hedge management, from trimming, removal to heavy reductions on mature hedges.


Call us on 07952 046494 for a free no obligation consultation today!
---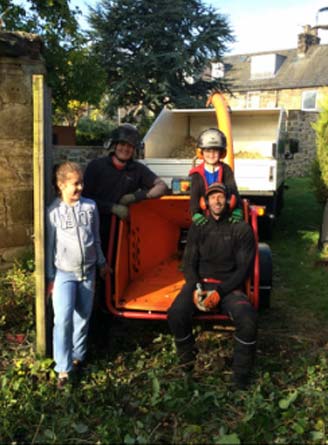 We are the tree professionals to get the job done right first time!
Our Hedge Care Promise
When it comes to overgrown hedges, there can be a lot of work involved to get them under control. Our team of professionals have skills, training and equipment to cut and trim your hedge safely and correctly, with minimal damage to the surrounding area and your garden.
We cover every aspect of hedge maintenance and management, from simple trimming, to restoring "out of control" Leylandii hedges. If a hedge is to be completely removed, we offer a re-planting service and advice on the suitable specimens that would best complement your garden or outdoor space.
When it comes to Leylandii hedges, they can grow up to 3ft each year and require cutting at least once a year, if not twice. It is important to keep these hedgerows under control with regular maintenance and some planning ahead. Tall hedges can block light into the garden, making it hard for other plants and trees to grow and if you enjoy the sunny days, then you will need them cut back often to receive as much sunshine as possible. We are repeatedly called out to remove large Leylandii hedgerows that have become too big for residential gardens. Often these hedges can easily be replaced with more desirable and manageable trees that will require less regular maintenance.
Hedges make a great natural and attractive way to mark a boundary and have some privacy for your property, however they do need to some maintaining and that is where we can come in to help keep your lovely hedge under control.
Below are some of the hedge management services we employ to help keep our clients hedges in the best possible condition:
Hedge removal and clearance
Hedge trimming and pruning
Hedge lowering
Hedge maintenance and control
Crown reduction
Canopy raising
Hedge shaping
Hedge reduction
A Happy Customer Sent Us Some Kind Words About The Standard Of Our Service
"These lovely fellas came to do a neighbour's tree whilst I was attempting to give my hedge a haircut. Stevie was instructing his colleague who was up the tree and at the same offered useful tips and even got his loppers out & shimmied up the ladder to deal with some rogue branches.

My hedge looks very smart now. Would totally recommend as thoroughly nice chaps who know their stuff, are kind humans and left everything super tidy. My neighbour who had hired them was thrilled with the job they did on her tree too!"

Thomasina Smoor
If you would like to know what some of our clients have said about the service they experienced, then please go to our Review Page and if you are a client and would like to leave a review, then please don't hesitate to contact us.