Tips for looking after your trees in the Autumn Season
1. Safety Inspection
It can be prudent with the stormy winter weather not far off to do a thorough inspection of the trees in your garden or premises to make sure they are in good condition and able to stand strong winds that will occur in a few months' time. The deciduous trees are easier to inspect as all the leaves have fallen off making the structure and branches more visible to check for signs of any damage or weakness.
Autumn Safety Checklist:
1. Where the branches connect to the trunk make sure they are all looking strong with no signs of weakness
2. The tree is not leaning to one side: could be a sign of a damaged trunk
3. None of the trees are in harm's way due to their proximity to buildings, overhead cables etc. Could be an issue of public safety
4. Look for signs of erosion or root damage
5. Disease or damaged branches need to be addressed before they become a real problem - Ash trees affected by Ash Dieback should especially be checked before the high winds of Autumn and Winter come to us all
This is where we can come in. We would be more than happy to come over and inspect the state of your tress and advise whether they need any work done on them to keep them safe, also it can make good financial sense too as some insurance policies will not pay out for damage that was caused by trees not maintained properly.
---
Diseased and deadwood should be moved immediately and especially before the winter months. Also decaying branches etc. can attract fungi, pests and harmful tree diseases that can affect the overall health of the tree. Autumn is a great time to remove deadwood as some trees will lose all their leaves thus exposing the branches and any issues that may exist.
We are experts at removing dead branches, pruning and inspecting trees for diseases and pests so give us a call if you see any deadwood etc. that needs to be removed.
---
3. Protect Young and Newly Planted Trees
It can be a vulnerable time in the first few years of a new planted tree especially over the cold and stormy winter months. The trees can be protected from the elements by using covers and staking them securely to help against the high winds. Hungry animals for example deer may see a tree as a tasty option when food is scarce in the wintertime, so wire mesh around the tree will protect the tree from such intruders.
These tips will hopefully help in preparing for the winter months and if you need any further advice then please don't hesitate to contact us on 07952 046494, we would welcome your call.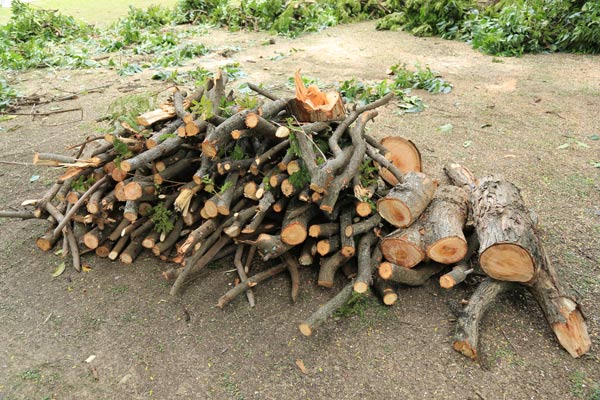 Chopped Branches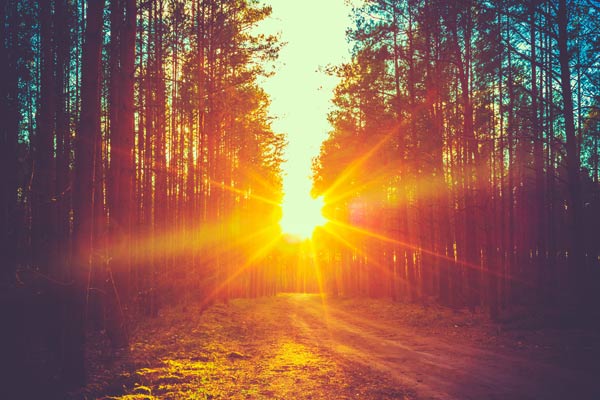 Autumn Trees
---
Testimonials From Some Happy Clients
"Stevie and Cameron have done a number of jobs at my home and my rental properties (annual apple tree pruning, taking down medium and small trees, removing large bushes, etc). I can always count on them to come when they say they will, charge a fair price and to do a great job cleaning up. I wouldn't hesitate to recommend them for any tree work."

K Dubbeldam
"Can thoroughly recommend this team of young Scottish lumberjacks. Dependable, conscientious, good humoured plus meticulous tidy uppers. Looking forward to having them back again in 2 years time for another trim of the cherry trees."

Margaret McGregor
For more please go to our Testimonial Page.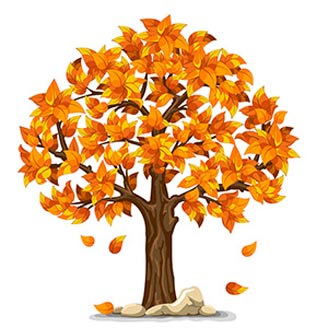 You can rely on our team in the Autumn months to prepare for winter!